Tips for Finding a Lost or Missing Dog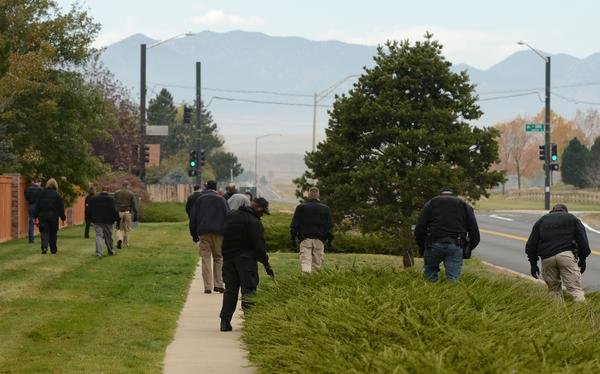 #1 Search the Neighborhood
If your dog is lost in his own neighborhood, ask family, friends, and neighbors to help scour the streets. Call the dog's name and listen very carefully. If your dog is locked in a garage, garden shed, or entangled in foliage, he may be barking his location. After calling his name, stop and listen for his response.
#2 Post Lost Dog Signs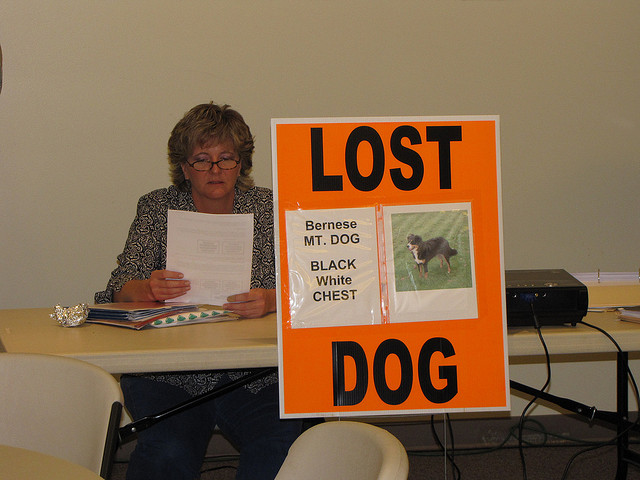 Print brightly-colored "Lost Dog" posters Put one in front of your house and then get out and staple them to telephone poles. Ask permission to post them at veterinary hospitals, pet supply shops, grocery stores, grooming salons, doggie daycare centers, churches, and community centers. Post them at parks where dogs and their owners congregate. The signs should include a recent photo of your dog along with the date and vicinity that he went missing, and offer a reward if you wish. Police suggest avoiding contact from unscrupulous individuals by refraining from including your full name and street address, especially if you are offering a reward. Download Free Lost Dog flyer With Tear off or Free Color Lost Dog Flyer Do not give out all the info you have Example: if your dog has a distinguishing feature like a mole Do Not put that in your posting. If someone calls and says they have your dog ask them to describe him to make sure its not a scam. if your pet has no distinguishing features but had a red collar on when leave that color of the collar out of your flyer and ask the caller what color was his collar. Leave a reach number that if someone spots your dog you can respond immediately, acting quickly is imperative in retrieving your pet
| | |
| --- | --- |
| #2a While searching put your information on your vehicle window, special markers can be washed off with soap and water and will bring attention to your search | |
| | |
| --- | --- |
| #2b Place a Poster in the front of your house so if someone in the neighborhood finds your lost pet they will know where to return them | |
#3 Collar Tags & Microchips May Not Bring Your Dog Home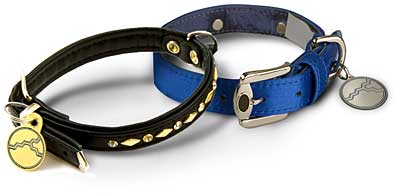 Contact local Police and Animal Control. Phone animal shelters, check their websites, and visit in person. Don't assume that your dog's collar tags or microchip identification will automatically assure his ticket home. Collars and tags can be lost, microchip scanners may be malfunctioning, and administrative errors can occur.
If someone does find your dog, with or without ID there is a chance that they will keep them or give them or sell them to someone they know who is looking for a dog. A reward will interest the monetary side of them. A dogs value has gone up drastically over the years and for people who put a value on money more then animals, this is a quick way to make some easy money especially if your pet is a pure breed. Don't put the amount of reward on your flyer, if some one has your dog this may peak their interest enough to call you. please read about scams in the "Beware of Scams" section below
#5 Call Local Police, Shelters and Animal Control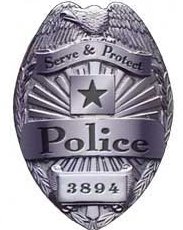 #6 Use pet-friendly resources to spread the word about your lost pet.
There are plenty of resources out there that specialize in reuniting lost or missing pets with their families. Try the following some are free:
These are the best Facebook pages in the State of New Jersey to post your lost dog on:
Look on Facebook to see if your town has a Facebook page if so post your missing Pets info.
When you make a post on Facebook share or tag the one post, I see this over 95% of the time on lost dog posts that so many different posts appear that it is impossible to follow
*Once your dog is recovered PLEASE REMOVE or UPDATE your lost pet posting*
---
The areas that we are able search
Toms River

South Toms River

Beachwood

Bayville

Manchester Township

Parts of Lacey Township

Berkeley Twp

Lanoka Harbor

Forked River

Whiting

Ocean Gate

Pine Beach
Our work as Professional Pet Sitters keeps us confined to our work area.
(We wish we could do searches in more areas but we cant. Time and money will not allow us to)